Links in my résumé are displayed / typed out because some places have actually asked for hardcopies.
Randy Tan Shaoxian
Wants to make quirky games (that are weird but potentially cute). Based in Malaysia.
(family name / surname is Tan (as in "ton", but "tan" the colour is fine too), first name is Randy, other name is Shaoxian (as in "shout" without the "t" sound, then "see an" said quickly))
Gameplay Programmer / Game Developer
I program in-game interactions, mechanics, and systems using various languages, tools, engines, and / or frameworks. Sometimes, I also work on coding up in-game UIs. While I focus mainly on Godot, Unity, and JavaScript, I am flexible and often do just-in-time learning to pick up any tech stack almost immediately as needed (within a week). I switch between languages / frameworks / engines frequently. I am also currently taking a part-time degree in computer science at a local university near where I live.
Status:
Game and application programmer at Gameka / working on a personal project
Email:
oneseedfruit[at]gmail[dot]com randy.shaoxian.tan[at]gmail[dot]com
Languages Proficiency
| Languages | Proficiency |
| --- | --- |
| English | Proficient. |
| Mandarin | Conversational. Able to read / write simple Chinese. |
| Malay | Barely conversational. |
| Japanese | Basic. Able to read / write hiragana, katakana, and basic kanji. |
HomeTeam GameDev Member
I am also a member of HomeTeam GameDev (hometeamgamedev.com), an international remote-only game development organization founded by Chris DeLeon (chrisdeleon.com) in Los Angeles, CA.
HomeTeam GameDev club members consistently practice all aspects of game development from design, programming, art, and animation, to sound effects, and music, and so on. Our games are made using mostly pure JavaScript (no frameworks) and C# with Unity. We also have live meetings (video conferencing via Zoom) on Sundays 11.30AM Pacific Time (Mondays 2.30AM Malaysian Time with DST or 3.30AM Malaysian Time without DST) that take place solely over the internet.
At HomeTeam GameDev, I have also been a Game Changer (itch.io/c/188585/gamkedo-club).
Game Development Stack
Please note that I am mainly a gameplay programmer. The listed items are merely what I am comfortable working with. I am also using a Linux distro as my main operating system with Windows 10 on the side for testing, etc.
Programming Languages
GDScript, C#, JavaScript (ES5 & ES6), C++, Python, C, Java
Engines / Frameworks
Godot 3, Unity, Web API (Canvas), Phaser, Cocos Creator, libGDX, GDevelop, Kivy, Orx, SFML
Development Tools
git, Visual Studio Code, Spacemacs
Art / Animation
Krita, Inkscape, Spriter, Blender, GIMP
Audio / Music
Audacity, Bosca Ceoil, SunVox
Others
Trello, Slack, Discord, Markdown, OBS Studio
Game Development Experience
Some game development work I have done (that I am able / allowed to show).
with Unity (5 and later, C#)
Steel Cavalry
Side-scrolling platformer shoot'em up inspired by Metal Warriors. 2D gameplay in 3D space.
Gameplay Programmer
github.com/gamkedo-la/steelcavalry/commits?author=oneseedfruit

Animation state integrations.
Animation state related programming.
Minimap implementation.
Gameplay cursor.
Mech turning code.
AI vision code.

Slope navigation.
Player movement with jetpack.
Various refactoring and project organizational cleanup for readability.
Last minute retrofitting code to detect and stop friendly fire.
Nethercard Kingdom
Deck building game where you summon troops, cast supporting and offensive spells and all of this in real-time lighthearted strategic battles.
Made the HP bars.
Mentioned on PC Gamer!
Operation Lifeline
You and a partner race against the clock to safely deliver your patients to the hospital....in space....
other Unity projects
Ladder Grow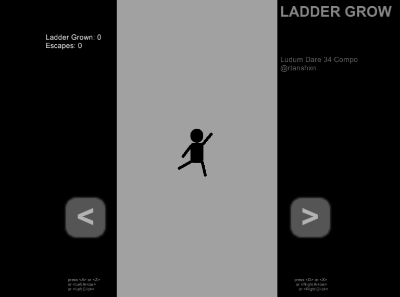 My Cup of Fury
Hot Kitty
Gender Gender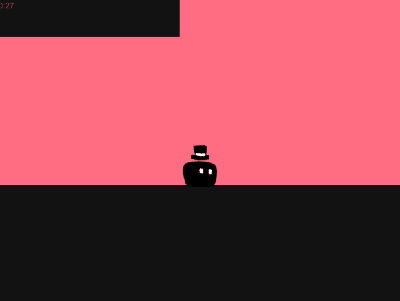 Caramel the Cat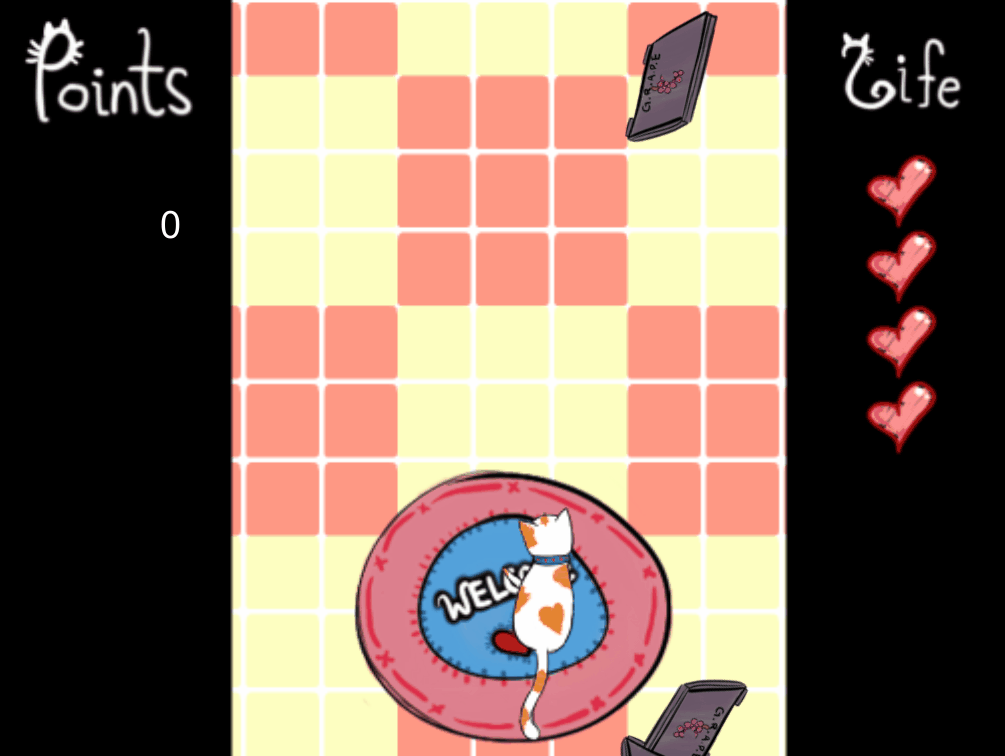 Death Has Many Forms
with Godot (GDScript)
And Then There Was One (Ludum Dare 44 Release, No Sound)
Two J-K flip-flops battling it out with bits. Turn-based.
Sweet Tooth Scribbler
Choose between sacrificing health for mood, or mood for health, while trying to maintain a good reputation.
Beet Farmer
Breakout / Pong meets farm sim.
Space Invapurrs
Platformer + Space Invaders + Pong mashup (in development).
Sole Developer / Designer / Artist

Design of the game mechanics.
Implementation of interactions between various game objects.
Implementation of the game physics.
Sprites.
Sprites animation.
other Godot projects
Chick Magnet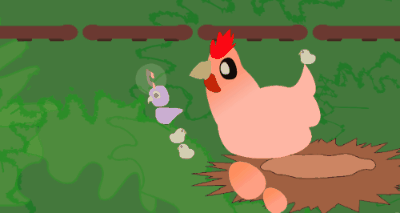 Swine Fortress
with JavaScript (no framework, just vanilla JavaScript with Canvas)
Artillery Fodder
Scorched Earth clone.
Little Racers
Racing, includes split screen local multiplayer.
Falldale
Quest-based action RPG.
Warped Radar
Cyberpunk crime mystery.
G-Type
Side-scrolling shooter similar to Gradius.
We Must Prepare
Post-apocalyptic farm sim like Stardew Valley with a robot and radiation.
Gameplay / UI Programmer
github.com/gamkedo-la/we_must_prepare/commits?author=oneseedfruit

Refactored code for better organization.
Refactored and reorganized inventory and interface code.
Some shortcut keys for inventory and hotbar.
Stackable items are transferred correctly between the main inventory and the hotbar.
Inventory and hotbar tooltips.
Item counter labels on stackable items are automatically resized for single, double, and triple digits.
Center-mirrored energy (stamina) bar for player.
Energy bar changes colour depending on energy left.
Implemented items as JavaScript objects and instances.
Refactored player code to use items as JavaScript objects. Items have names.
Tools inherit from items and using them consumes energy.
Inventory slot mouse hover sound effect.

Player sprite remembers to face the last direction the player moved in.
When using keyboard controls, the player does action / uses tool a tile ahead in the direction it's facing.
Clicking a nearby tile in the world causes the player to use the currently equipped tool on that tile.
Hide outline on tile if the player cannot use the currently equipped tool on..
Water in the watercan can be depleted and refilled from the lake.
If there is a ripened crop in the focused tile, prioritize harvesting the crop first before using any tool.
Wind from the weather system has direction.
Wind blows crops according to its direction and magnitude via crop sprites getting rotated and translated.
Fixed bugs.
Playground Legends
1 vs 1 dodgeball.
Phlying Phonics
Learn languages while swapping flies.
other JavaScript projects
Death Road to McGamkedonald's